Starting today, Binance Chain and Binance Smart Chain (BSC) will merge into BNB Chain. The transition will highlight BSC's connection to the BNB token and its ecosystem.
Following the path of many projects with active community support, BNB has chosen its own evolutionary path for innovation and decentralization. The token has also gone beyond Binance in terms of uses.
BNB stands for Build and Build (previously the coin was called Binance Coin). It is a blockchain gas token that powers BNB Chain transactions.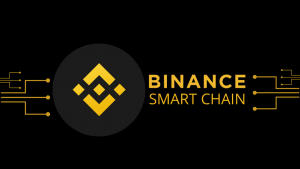 BNB Chain includes:
BNB Beacon Chain (formerly Binance Chain) — BNB management blockchain (staking, voting);
BNB Smart Chain (BSC) (formerly Binance Smart Chain) that is EVM compatible and also offers consensus layers and multi-chain hubs.
Along with the new name will come innovations that will benefit users, projects, and developers associated with the BNB Chain community. BNB Chain will serve massive applications including GameFi, SocialFi, and the Metaverse. Benefits of BNB Chain:
scaling from one blockchain to multichain;
increase in BSC capacity;
implementation of on-chain governance mechanisms;
improved scaling solutions and expansion of the BSC validator pool from 21 to 41 (with 20 validators acting as candidate block producers).
BNB Chain will remain an open and decentralized community-driven ecosystem. Through the concept of MetaFi (Meta stands for Metadata and Fi stands for DeFi), the BNB Chain community will build the infrastructure of a parallel virtual economy for the entire world.
Learn more about BNB Chain and MetaFi in the blog.
Risk warning. Cryptocurrency trading is associated with high market risks. Trade with caution. Binance is not responsible for your trading losses.
Binance Smart Chain (BSC) Wallets
To interact with applications in BSC, you first need a wallet. The good news: you have plenty to choose from.
But keep in mind that this is by no means an exhaustive list. In addition to the wallets listed below, you can also use Math Wallet, Ledger, TokenPocket, Bitkeep, ONTO, Safepal, and Arkane.
MetaMask
You may already know MetaMask. If not, don't worry, check out How to Use MetaMask.
But wait: isn't the MetaMask wallet for Ethereum? This is true, but it is quite simple to connect it to the BSC. Thus, you can interact with BSC through a familiar interface.

How to connect MetaMask to BSC? Read our detailed guide Connecting MetaMask to Binance Smart Chain.
Trust Wallet
Some dApps like PancakeSwap support Trust Wallet connection.
Trust Wallet is one of the easiest mobile wallets to use. If you want to have fast and convenient access to BSC, Trust Wallet is one of the best options.
Binance Chain Wallet
Binance Chain Wallet is another way to access some of the applications in BSC. You can install it as an extension for Chrome, Firefox and Brave browsers. It is easy to use and has a user friendly interface.