Binance is constantly reviewing and adding cryptocurrencies that can be used on the platform. If you want to buy Polaris, which is not currently listed on Binance, please follow the step by step guide below. This guide shows you how to buy Polaris by connecting your crypto wallet to a decentralized exchange (DEX) and using your Binance account to buy the base currency.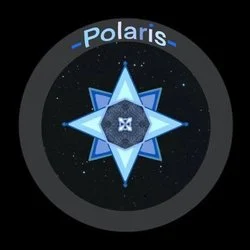 Download Binance Wallet
There are several crypto wallets on the BNB Chain network, and Binance seems to be the most integrated. If you are using a computer, you can download Google Chrome and the Chrome wallet extension. If you are using a mobile phone, you can download the wallet from Google Play or the iOS App Store if available. Simply download the official Chrome extension and mobile app by going to the Binance website.
Set up your Binance wallet
Register and set up your cryptocurrency wallet through the Google Chrome wallet extension or the mobile app you downloaded in Step 1. Detailed information can be found on the wallet support page. Please save your seed phrase and write down your wallet address. You will use this information later in Steps 4 and 6.
Buy BNB Chain as Base Currency
After setting up your wallet, log in to your Binance account and go to the buy and sell crypto page to buy BNB Chain. If you are not yet a user of the platform, please refer to our How to Buy BNB Chain guide to sign up and buy your first cryptocurrency on Binance.
Send BNB Chain from Binance to your crypto wallet
After purchasing BNB Chain, go to your Binance wallet to confirm receipt of BNB Chain. Click the Withdraw button and fill in the required information. Set the network to BNB Chain, enter your wallet address and the amount you want to transfer. Click the Withdraw button and wait until your BNB Chain appears in your Binance wallet.
Choose a decentralized exchange (DEX)
There are several DEXs to choose from. You just need to make sure the wallet you chose in Step 2 is supported by the exchange. For example, if you are using a Binance wallet, you can go to Pancake Swap to make a transaction.
Connect your wallet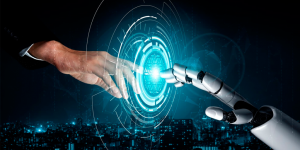 Connect your Binance wallet to the DEX you want to use using your wallet address from Step 2.
Exchange BNB Chain for the coin you want to receive
Select BNB Chain as payment and select Polaris as the coin you wish to purchase.
eight
If Polaris is not displayed, find the corresponding smart contract.
If the DEX does not show the token you need, you can refer to https://bscscan.com/ to find the smart contract address. Then copy and paste it into Pancake Swap. Beware of scams and make sure the address you receive is the official contract address.
Confirm swap
After completing the above steps, you can click the "Exchange" button.